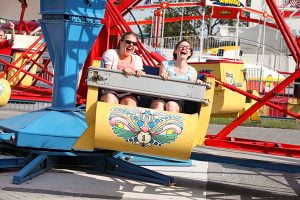 Height Requirement: 48" or 42″ with an adult.
Included in Single Day Pass or pay as you go Fun E-Card Price: $7
Get ready to get scrambled on a ride that turns clockwise and counterclockwise at the same time! Hang on tight as the cars spin in circles. You won't know which way you're spinning next!