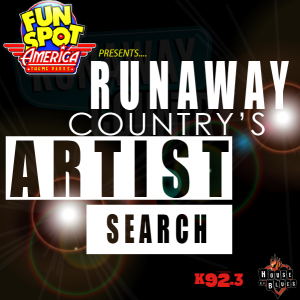 Come watch some bands duke it out for their chance to play at Runaway Country!
See them live on our Stage in Orlando, Saturday, February 11th at our Orlando park from 6:00pm-8:30pm. 
The bands and artists playing Saturday, February 11 are the following:
The audience will get to vote along with independent judges.
The finale will be Saturday March 4th at our Orlando park from 6pm-8pm!
Finalists:
The winner warms up Aldean and Farr with your two best songs!

There will be prizes and giveaways!
Keep checking back for updates as well as our Facebook!