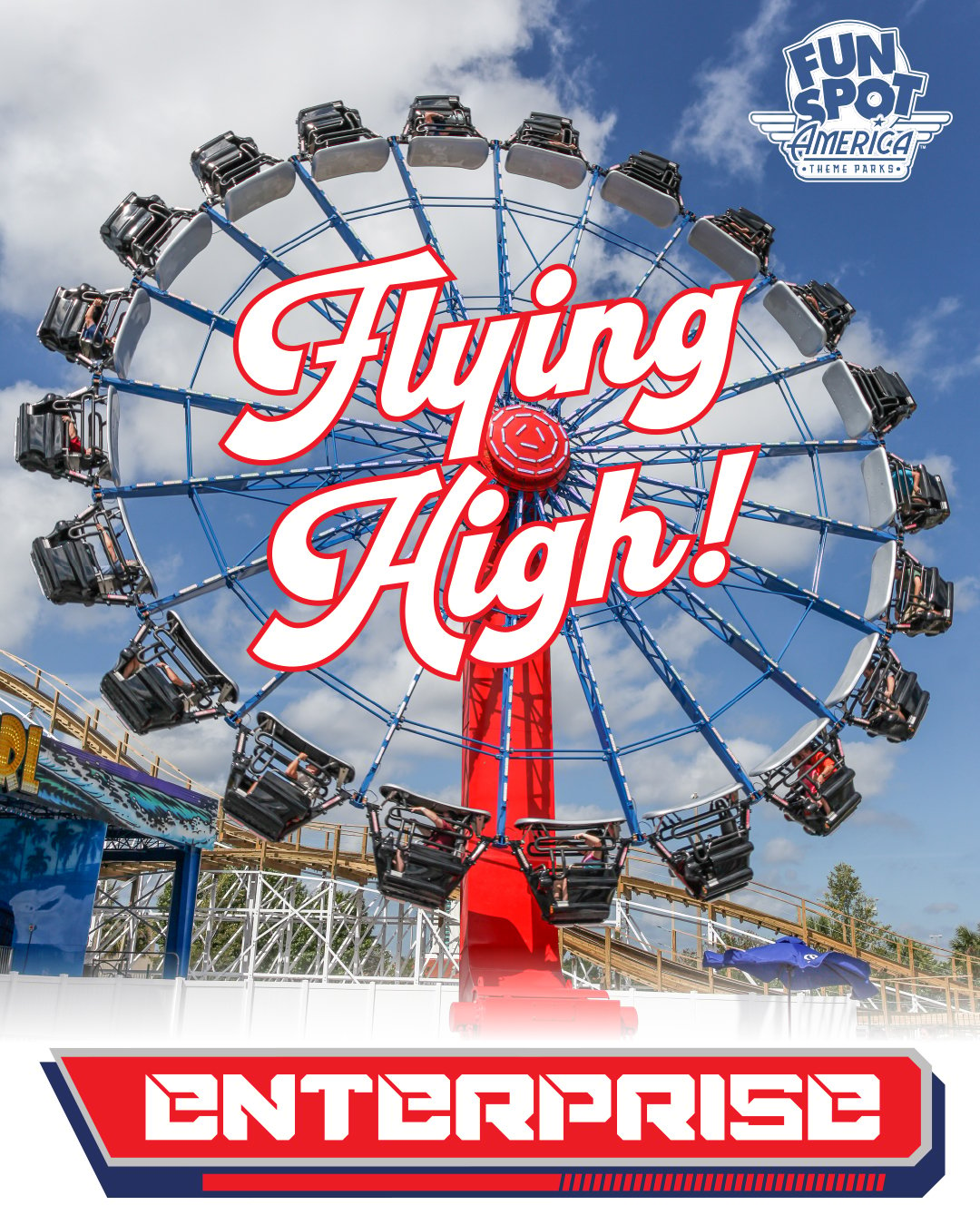 Height Requirement: 54"

Included in Single Day Pass or pay as you go Fun E-Card Price: $12
Defy gravity and go upside down on the Enterprise! Begin parallel to the ground in your gondola as it spins and lifts upwards at a 90 degree angle, all without seatbelts, straps or restraints! It's all about centrifugal force keeping you inside.